The TRUTH Shall Set You FREE!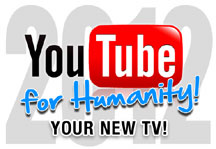 Many Cool Videos that will
never be aired on TV!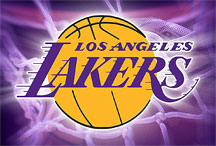 The Blessed Team.
"Dudes & Dudettes, you have entered a most outstanding Web site, perhaps the most un-understood web site ever, because the religious hipsters do not want to see Jesus surfing, or Jesus skiing, or, Jesus boarding, no, Jesus to them is some dude, on a cross they can sell for $9.95 or some weird rap. Bras and Sis, let me assure you with everything I am about, all that is within me, and all what this web page is about by Brother Andrew, Jesus is simple, Jesus is pure, Jesus is love, Jesus IS…Jesus is not about jamming you in hell, or making you miserable, or, walking behind you to scold you, no, Jesus is much more, Jesus wants to be IN YOU. Jesus is a Blast, Jesus is FUN. "
The truth is, Jesus is a Spirit, like the "Wind" a power source you can not see, necessarily, but you can see the results. If you allow Jesus to have his resurrection power in your life, if you dare allow him to come inside of you, you will be changed forever. Asking Christ to come into your heart isn't like taking LSD, or smoking dope, or anything like getting high, He is so much bigger then the stoners, because Jesus is the real deal, 100% genuine!!! Dudes and Dudettes. bow your hearts and your mind right now, reading this I want you to say "Lord Jesus, I want you right now to come into my life, I need you Lord, I want you to empower me with your Resurrection Love, your glorious power to forgive me of all my sins and failures, I am calling on you Lord, please show me YOU, I am asking to be 'Born Again' of the Spirit of your Father, God Almighty. Please, right now allow me to feel you, believe in you and be a part of your love to the world. Thank you Jesus for coming into my life, Amen."
Please , if you have prayed that prayer, or a prayer like that because you came across this web page, take a minute to write Brother Andrew, or myself, Dave Dude, and let us know. We want to e-mail back to you and encourage you, you are important, important enough to post this web page, important enough to pray for, important enough for Jesus to die for and rise again. God Bless You – later. (message by the Doctor D.Rickard MD. )
The King of Kings is a Surfer of Souls!
"He created them and He shreds them!"©1982
Jesus is King of the Net !
Even though He does not really belong here, His Love extends to you!